Don't Miss Out on 2022 Trek the Mighty Mac!
Registration is open for the 8th Annual Trek the Mighty Mac! Crossing the Mackinac Bridge is an eye-opening experience every time, and crossing it on your ORV is no exception. Last year we had to close registration three weeks early due to pandemic-related supply chain issues, so be sure to register early!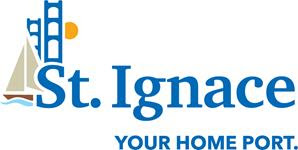 Plan your trip with these helpful tools:
SCHEDULE OF EVENTS:
Friday, September 23
Vehicle Drop Off – 12:00 PM 10:00 PM
Vehicle staging will take place in the Mackinaw Crossings parking lot (at Mackinaw Outfitters), just like last year. As we get closer to the event, we will include maps and directions for registrants. There will be vendors in the staging area—walking distance from area attractions—overnight parking for machines ONLY. No street vehicles are permitted to park overnight. ALL machines must be dropped off in the staging area on Friday.
Friday Meet and Greet
More details on the Friday evening Meet and Greet will be released soon! Live Music and Beer Tent
Saturday, September 24
BRIDGE CROSSING – 11 AM
After the crossing, enjoy lunch, vendors, trail riding (maps and info provided), and special Saturday afternoon activity (details coming soon).
2022 XP 1000 Polaris Ranger Crew 6-Seater in Stealth Gray
 Tickets are $25 each. The winner will be announced at 1 PM at Little Bear 
Registration Includes:
Saturday bridge fare
Busing Saturday (for those who stay in St. Ignace hotels and campgrounds)
Secure staging, trail maps, UP riding info, onsite vendors
Lunch
High Quality Decals
Donation to UP trail system maintenance
Special Gift!
Please be aware that this schedule is subject to change. Any changes or cancellations will be announced ASAP.
Stay tuned for an additional email with busing details for participants.
Click below for important safety reminders regarding the upcoming event.
St. Ignace Visitors Bureau
6 Spring Street, Suite 100
St. Ignace, MI 49781
Phone: (906) 643-6950
info@stignace.com
Copyright 2019, St. Ignace Visitors Bureau
[ratemypost]
[wpdevart_facebook_comment curent_url="https://psnations.com/2022-trek-the-mighty-mac/" title_text="Facebook Comment" order_type="social" title_text_color="#FF0000″ title_text_font_size="25″ title_text_font_famely="impact" title_text_position="left" width="100%" bg_color="#d4d4d4″ animation_effect="random" count_of_comments="5″ ]
Be sure to check out our other Stories and everything SXS Nation has to offer.
Subscribe to our blog.
[email-posts-subscribers namefield="YES" desc="" group="Public"]Follow us on Facebook and YouTube